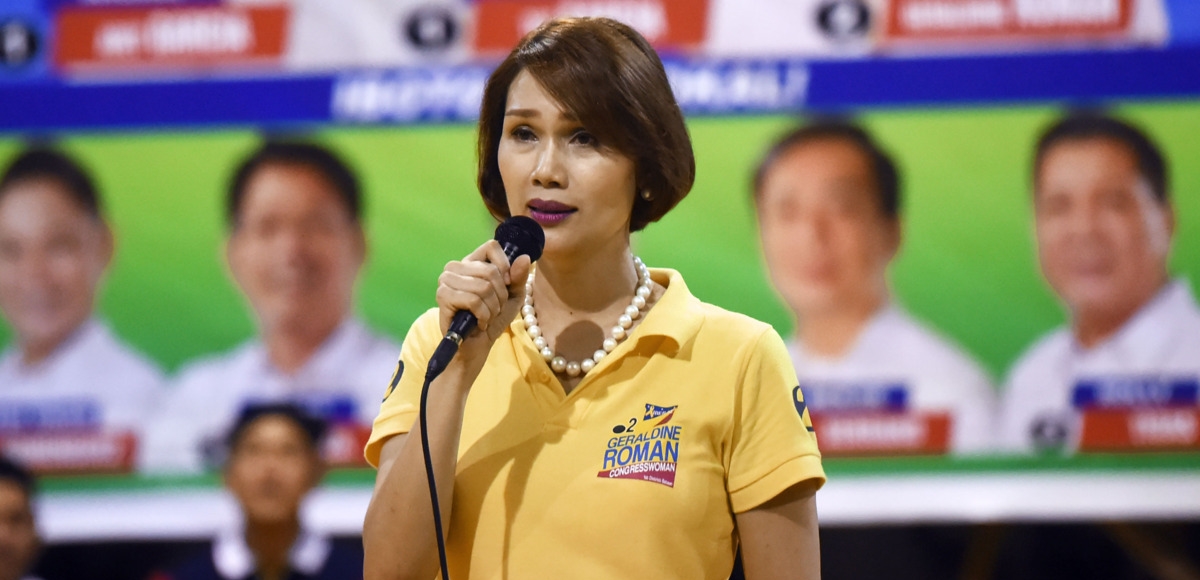 Congratulations to Geraldine Roman for being elected as the Representative of the 1st District of Bataan, becoming the first openly transgender woman elected to the Congress of the Philippines. It is a significant milestone for the LGBT community in the Philippines, where gays, lesbians and transgenders have been publicly ridiculed by some politicians and public figures.
Geraldine Roman was the second of four children born into a political family, to Herminia Roman and Antonino Roman, Jr. During childhood, she was teased by her classmates but her father taught her to be confident. Some years later, she attained two master's degrees and worked in Spain as a senior editor for the Spanish News Agency before returning to the Philippines in 2012 to take care of her father, who was seriously ill by that time.
During the 2016 Philippine elections, Roman ran under the Liberal Party banner for the position of 1st District Representative for Bataan in the House of Representatives. She will now take over the seat last held by her mother, Herminia Roman, who was term-limited.
Roman has said that she intends to back an anti-discrimination bill that has been languishing for 16 years that would give the LGBT community rights, such as equal treatment in the workplace, hotels and schools. She also said she hoped more LGBT Filipinos would be inspired to join government. "I want to inspire everybody. There are many factors for discrimination: on the basis of gender, age, educational attainment, creed. So to all people who experience discrimination, I want to inspire them."
Roman has been living as a woman since 1994 when she underwent sex reassignment surgery and had her name and gender legally changed. She married a Spanish citizen in Spain, where same-sex marriage is recognized. She also speaks Spanish, French and Italian.